Hiring a skip provides an easy way to get rid of a lot of junk. Whether you're a homeowner about to downsize who needs to dispose of some sizable, soon-to-be superfluous items, or a builder carrying out renovation work on a property, skip hire should solve all your waste removal problems
Let's say you've hired a garden landscaper, and the hard landscaping results in the removal of large, heavy paving stones or bricks. These need to be disposed of. You can't use a bin; you'll need a skip. Skips come in a range of sizes, and you can't always estimate accurately what size of skip you will need when you order it. But it's important to remember: if the skip is getting full to the point of overflowing, stop piling things into it. You will usually have to remove any surplus and hire another skip to accommodate it.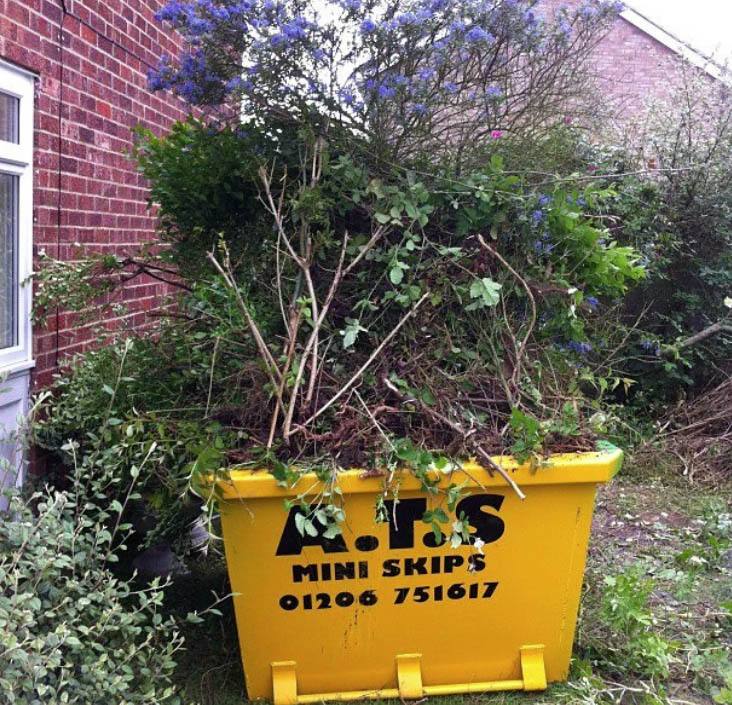 What are the rules?
Usually you're not supposed to exceed the height of the skip walls. Were you to do so, it is likely the skip will then exceed the allowed weight restrictions. The skip has to be lifted onto a lorry and transported to a waste removal site. This cannot be done safely if the contents of the skip rise high above the skip's walls or the weight limit is exceeded. In this event, the skip hire company would refuse to transport an overloaded skip.
The rules are that you cannot overload the skip, and if you've underestimated how much you have to throw away or the holding capacity of the skip, you'll likely need to hire another skip. However, it's always advisable to speak to the skip hire provider before you hire anything, just so you're clear what their rules are for an overloaded skip.
What are the risks?
There are naturally risks involved in overloading the skip. These include:
Safety hazards – think of all those sharp, jagged edges poking out from the top and sides of the skip. These are dangerous for passers-by, for you, and for anyone handling the skip. Imagine if some of the contents were to fall out and cause injury to someone passing by or a passing vehicle. This is a real possibility if the skip is overflowing, so make sure any excess is removed as soon as possible. Items inside the skip must be secure during transit – were items to be spilling out of the skip during transit this would constitute a major safety hazard and could result in injury.
Legal issues – overloading a skip is against the law. This, along with the safety considerations, should be enough to convince you not to overload it. In the event it does become too full, the driver who comes to collect the skip can simply refuse to take it. Skip hire companies must comply with regulations, and they will not be willing to pick up an overflowing skip.
Love thy neighbour – think of your neighbours when you hire a skip, and even let them know beforehand that there will be one arriving at the property. A skip must allow for access, so it cannot block the road or street. A skip is unsightly; an overloaded skip more so. But this is beside the point. An overloaded skip can cause problems with neighbours.
Potential extra costs – as drivers can refuse to remove overflowing skips, there is a possibility you could incur extra costs to have your waste removed.
Our advice? Be responsible with your skip, don't overload it at any time, and always ask plenty of questions of your skip hire provider before you hire a skip.
To help ensure you don't overload your skip, make sure you hire the right size skip from the start. Here at ATS Skips we offer a range of sizes of skip, from 2-12 yards.