Fly-tipping is and always has been a big problem all over the UK. Over recent weeks' there's been a lot of coverage on the news about this issue which blights our community, with people being fined amounts of up to £50,000 or 12 months' imprisonment for the illegal dumping of waste.
What a lot of people don't know or don't give consideration to, is if you're having work done on your house and your contractor removes the waste for you, then it's important to check that they are a licensed waste carrier. Otherwise, if the waste is illegally dumped and the waste can be traced back to you, then you're responsible and you may be prosecuted. The same applies in the skip industry.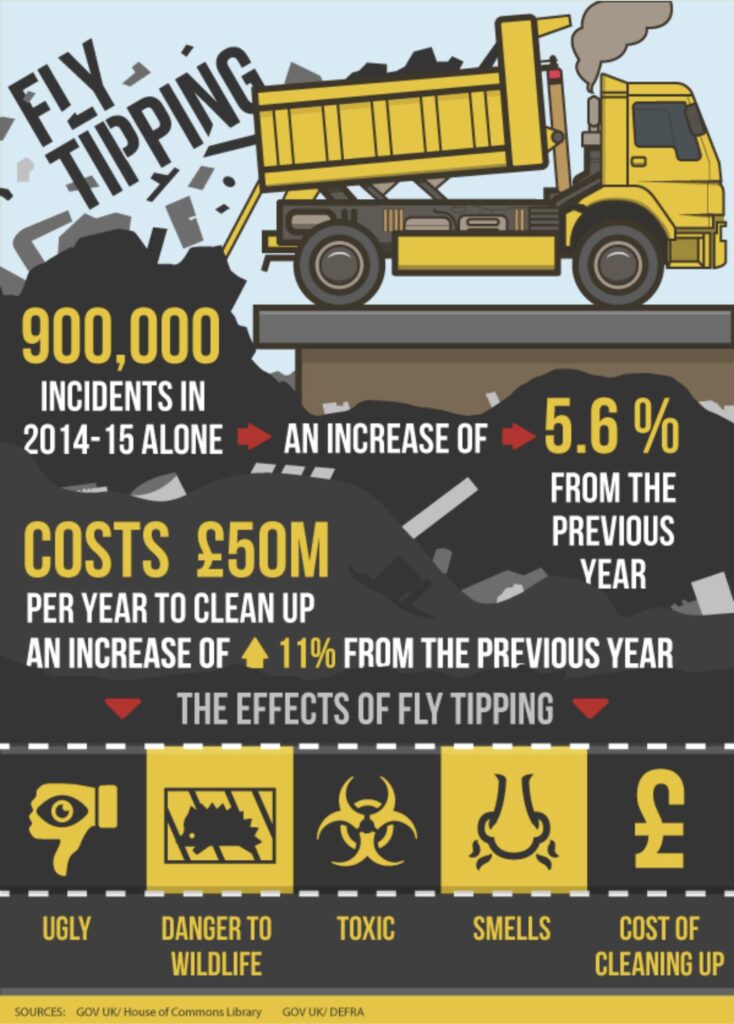 ATS Skip Hire is a licensed waste carrier for Colchester and Sudbury and surrounding villages, so when you hire a skip from us, your waste is disposed of responsibly. We take all the waste we collect to a waste transfer station where it is segregated into waste types to ensure we're recycling as much as we can and sending as little as possible to land-fill.
You can look online to see whether someone has got a licence. The Environment Agency has a list with all the people who have licences, so please make sure you're giving away your waste to responsible waste disposal companies. To check out the register, follow this link: https://environment.data.gov.uk/public-register/view/search-waste-carriers-brokers